The Maryville Daily Times will host the Relish Magazine Cooking Show at the Clayton Center for the Arts in Maryville, TN on October 27, 2011 at 4:00pm. The Relish Cooking Show brings Relish - the nation's largest food magazine - to life in cities accross the country. The two-hour cooking show takes you into the Relish kitchen for cooking techniques that will help you get dinner on the table with ease. Learn how to sauté, dredge, toss, fold and whip with Relish chefs, who will teach you how to cook with confidence, while bringing a sense of humor to the table.
The Sandals Lady is excited to sponsor this entertaining two-hour cooking show for anyone who cooks, wants to cook better, or just eats. I will have a booth in the lobby before and after the show and will be promoting the Beaches Luxury All Inclusive resorts. The Beaches resorts have something for everyone - pre-school aged children, kids, teens, tweens, and adults too.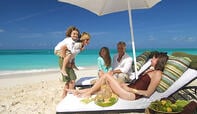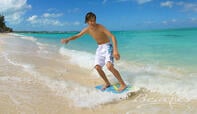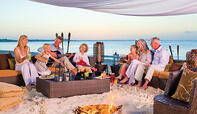 I would love to help you plan your next family vacation, girlfriends getaway, family reunion, or destination wedding! Come by my booth at the show and you will receive a special gift during your Beaches stay!