[This is the third entry in a 4-part blog series on the Sandals WeddingMoon®. Previously, I talked about planning steps for "Before the Ceremony" and designing the ceremony and reception in "Your Wedding, Your Style." Here I will discuss what to expect when you arrive on resort and Your Wedding Day. In a subsequent post, I will describe "The Honeymoon." This blog series is intended to give a general overview of the many options Sandals offers through the WeddingMoon® product and show how a Sandals or Beaches all inclusive destination wedding can fit most any bride's style and any budget. It is not intended to be a complete guide to planning your destination wedding. That's where I come in! So at any point, please click the Plan My Wedding link on this web page to send me a note and request your complimentary all inclusive destination wedding consultation.]

The Wedding Day

When you arrive on resort
Each Sandals and Beaches resort has an on-resort wedding department. I have visited with wedding staff from several resorts, and I speak from experience when I say Sandals Wedding Department staff are passionate wedding professionals and they provide impeccable service. I consider it a huge honor to help you plan your destination wedding, and I take my role very seriously. I have absolutely no hesitation with turning my brides and their bridal parties over to the Sandals Wedding Department staff when they leave the states.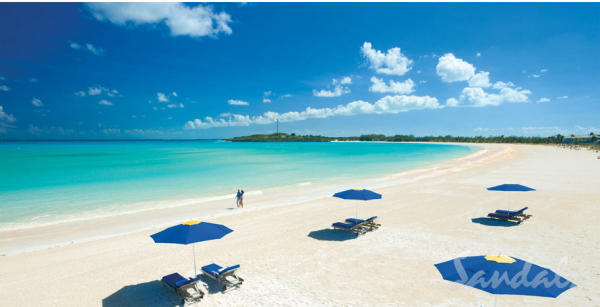 Once you arrive on resort, you will have a pre-arranged meeting with the wedding department staff. This is usually scheduled for your first full-day on resort. During this meeting, your wedding coordinator will review the plans that we made before you left for accuracy and to ensure everyone is "on the same page." They will have already scheduled an appointment for the bride and groom to go to the local municipality and complete any necessary legal documentation. The resort staff will accompany you to this appointment.

Choosing a location
Also during your meeting with your on-resort wedding coordinator, she will take you around the resort and make recommendations for where you might have your ceremony and your reception. You will make the final decision on location once you have seen the options in person. However, if you would like to get some ideas before you go, I have pictures from each resort that we can look at. Below are just a few of my favorites.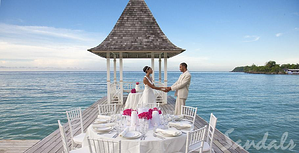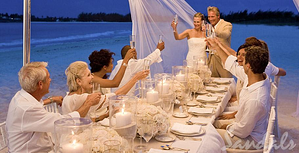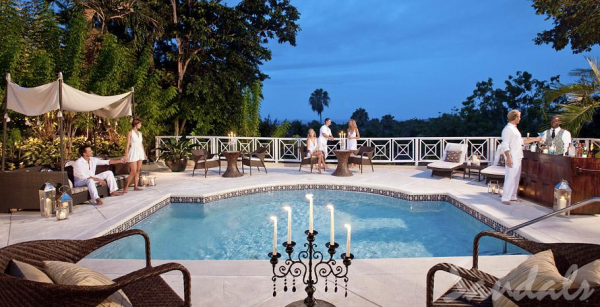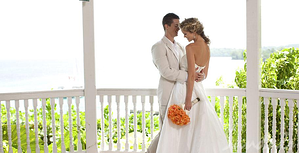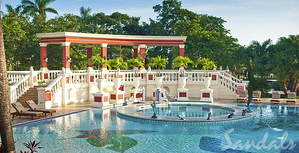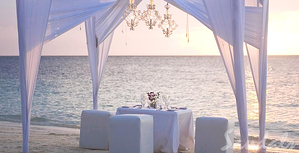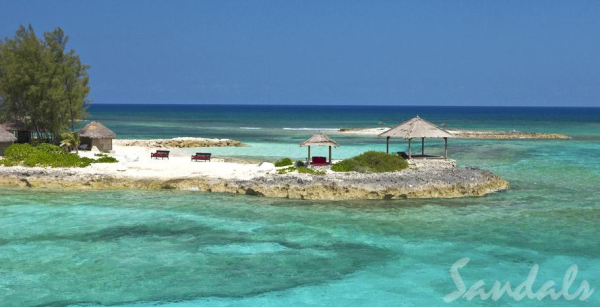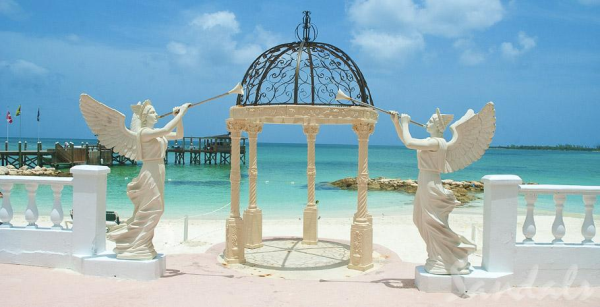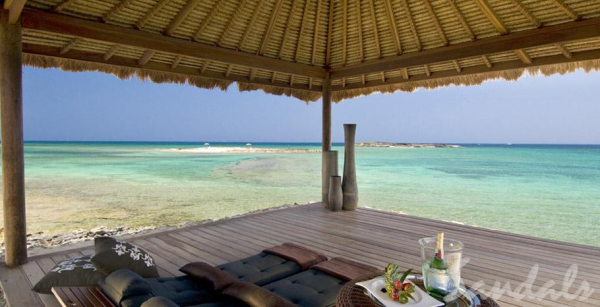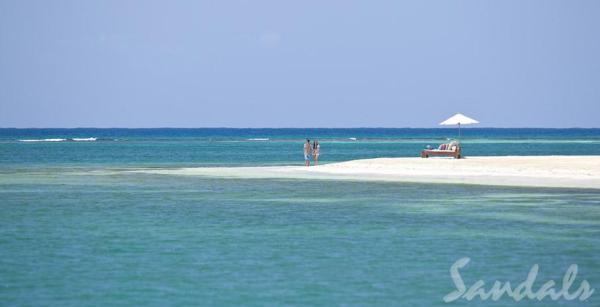 Spa options
The Sandals and Beaches resorts each have an immaculate, world-class spa that offers massage and other body services, hair and makeup as well as manicure and pedicure services. If you want to get your hair or make up done for your wedding day, or if you and/or the groom and bridal party need some extra pampering to prepare for the wedding, we will book these services while we are planning the wedding. The spa also offers trial hair and makeup appointments. By booking your spa services during the wedding planning process we will be able to choose the appropriate appointment times to coordinate with the rest of your wedding day schedule.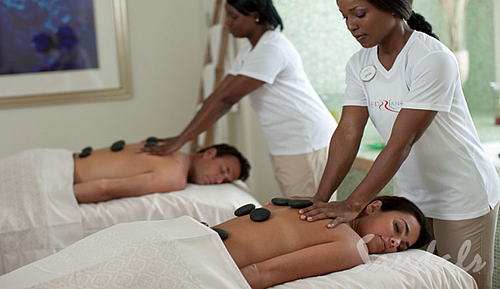 Photography and Videography
Each of the Sandals and Beaches resorts has a professional photography department staffed with Kodak-certified photographers and videographers. Sandals offers several wedding photography and videography packages as well as a la carte options. Additionally, a few of the wedding themes include photos and a video of your wedding day. Many of our brides and grooms choose videography for their destination wedding, and then they have a reception with a larger group of family and friends once they return home. The video of your wedding day produced by Sandals is perfect to be shown at the party! No matter the package you choose, a highly experienced Sandals wedding photographer will capture your wedding day. Below are photos from some of our real Sandals weddings.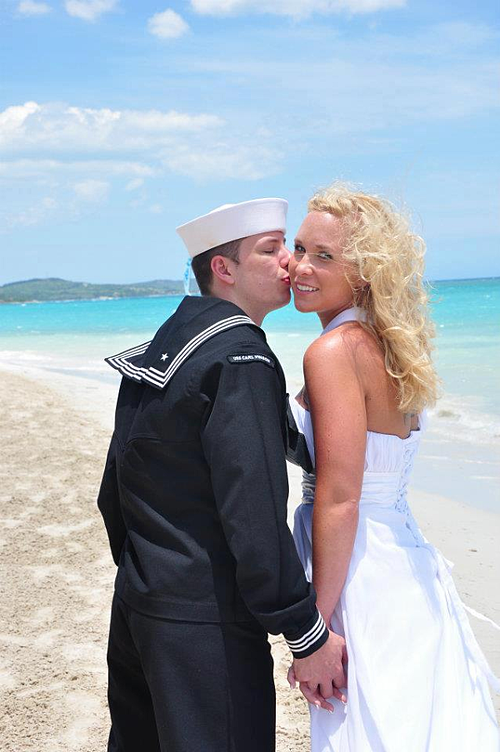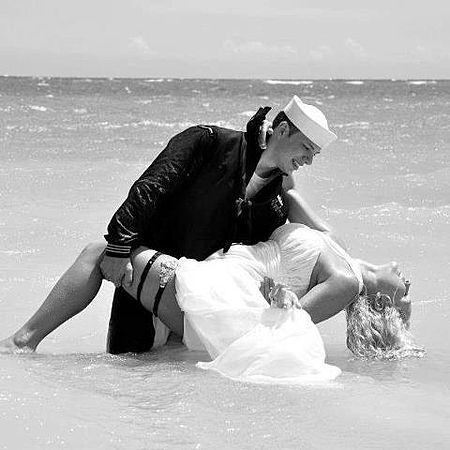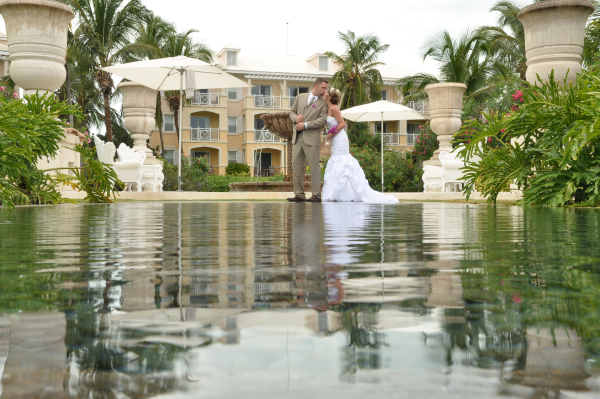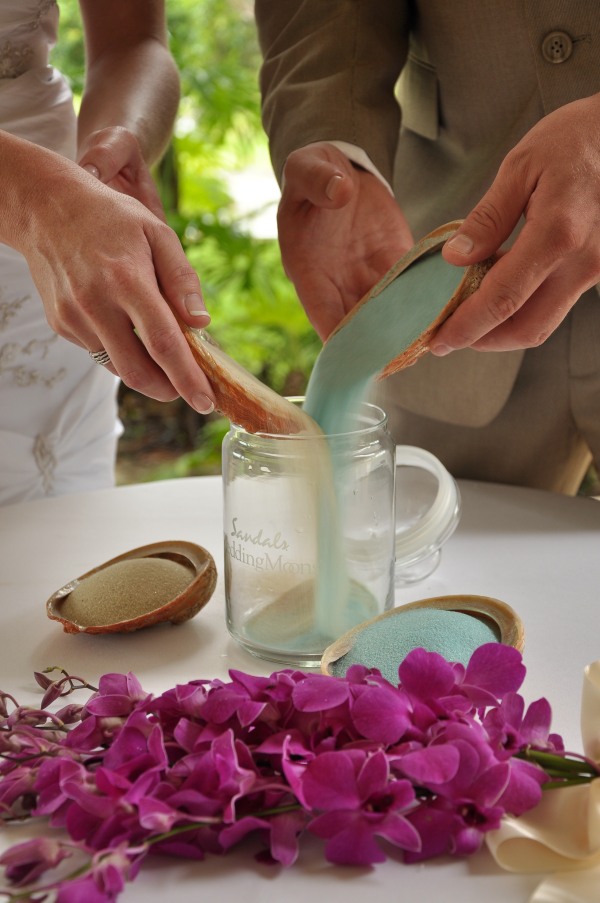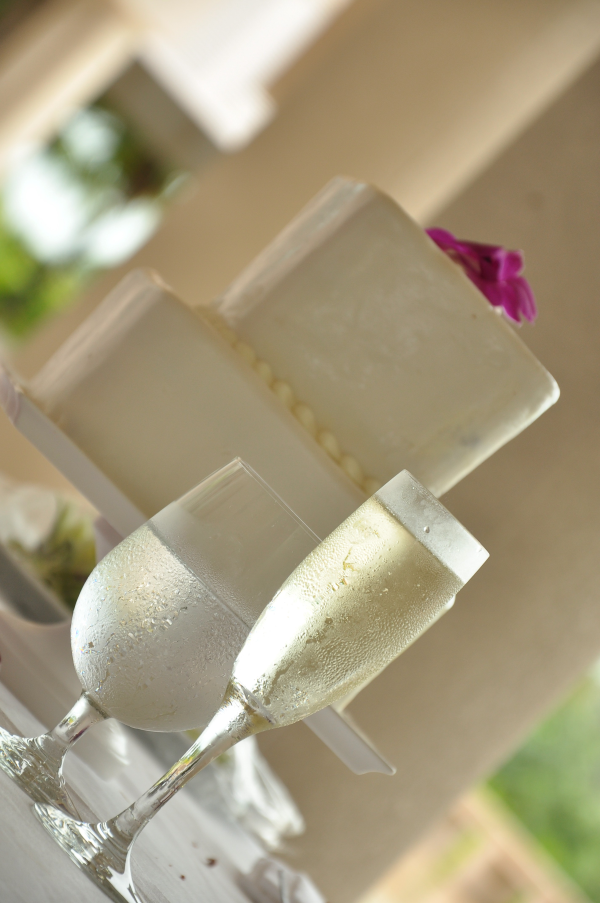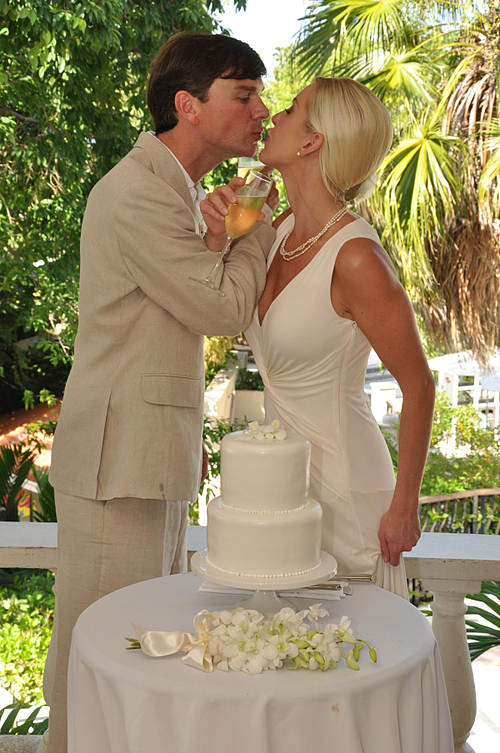 Now, let's not forget one of the most important parts of your wedding - The Honeymoon! Look for the final entry in the blog series on your Sandals or Beaches Honeymoon. If you're considering a Caribbean destination wedding, just click below to let me know that you'd like more information on how we plan your dream wedding!