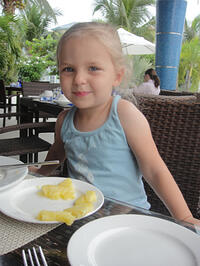 Hi! I'm The Sand Girl. My Mommy and my Gigi are The Sand Ladies. I'm 3 years old. This is my brother's first trip to Beaches Turks and Caicos. And I was just a baby when I was here before.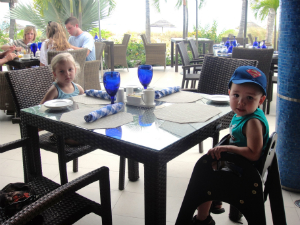 Yesterday, I got to fly on an airplane. But today was SO fun. We had breakfast by the ocean at Bayside. My mom says I'm kind of grumpy when I'm hungry. My brother and I love the fresh fruit here!
After breakfast, we went to the pool. Our butler Randy set up this cool cabana by the pool for us. My Mommy says we have a butler because that makes it a vacation for her too!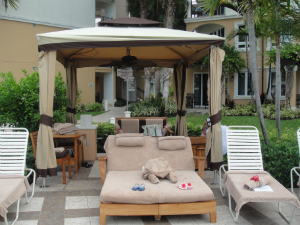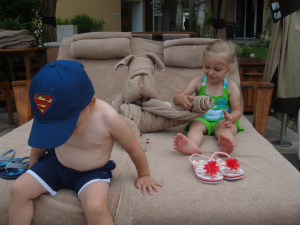 Then we all went for a swim. I can swim all by myself! My brother likes to play by himself in the shallow areas of the pool.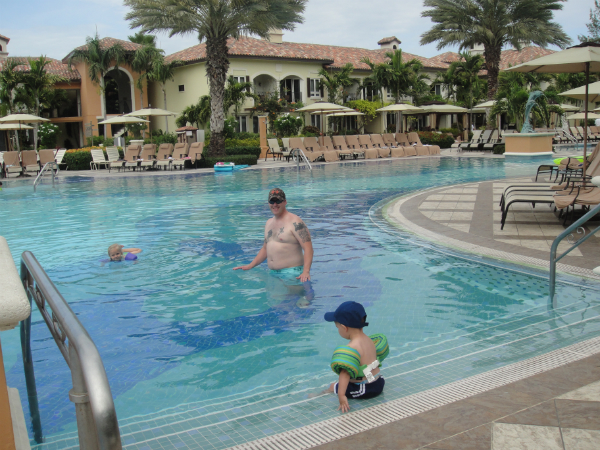 We got to swim for a LONG time! Then we went to the Sesame Kids Camp for Super Grover's Super Science Fair. We dug in the sand to find treasures. I blew bubbles with Bert, too. I love playing bubbles! Did you know Bert loves playing bubbles, too?!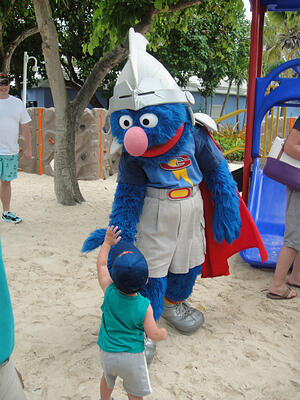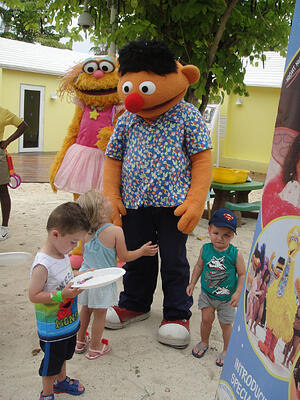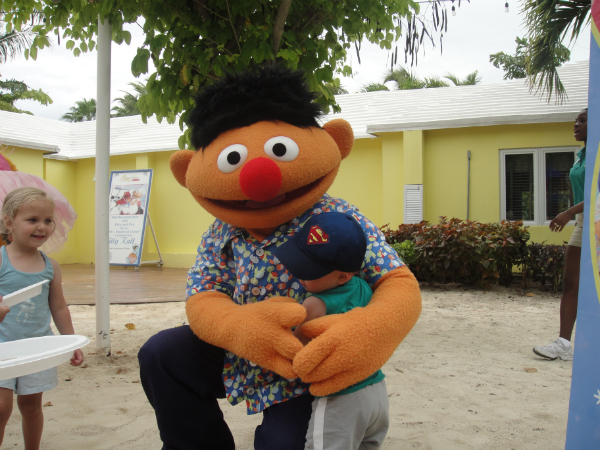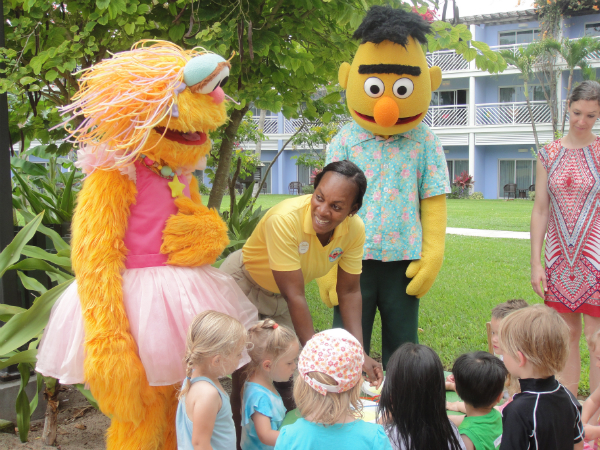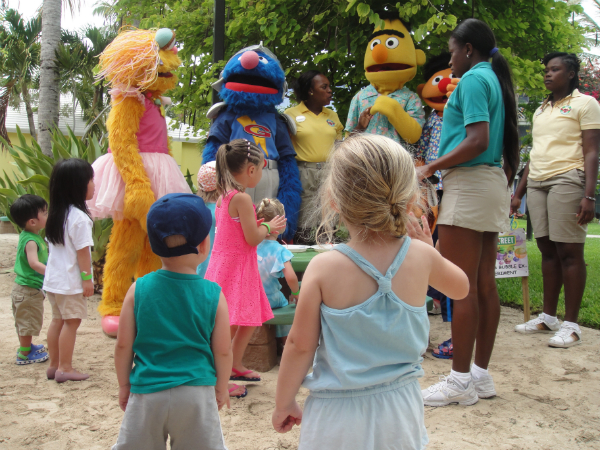 We were hungry after all that science!! And do you know what?! When we got back to our cabanda, Randy brought us all kinds of snacks!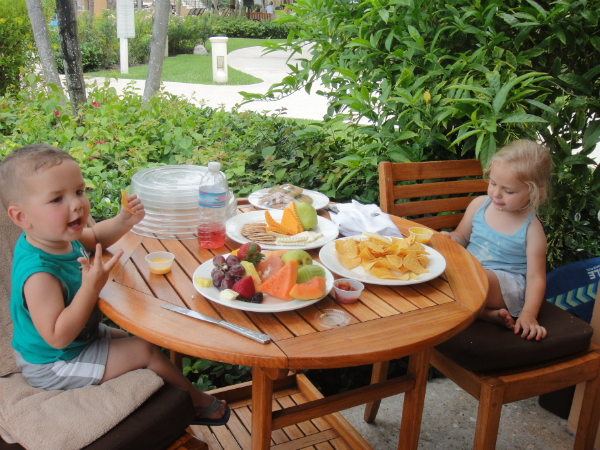 We even had a cookie and some milk before nap time. Did you know Cookie Monster makes the cookies here?! My Daddy closed the sides of the cabana so we could take our nap by the pool!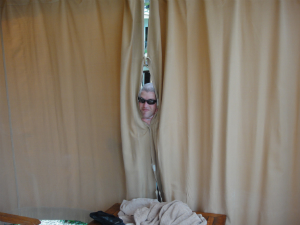 He is SO silly!
I loved napping by the pool, too. Our cabana even has a fan in it!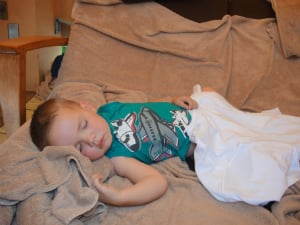 And my Mommy and Daddy rested by the pool, too. That's the shallow baby pool in the front, and a HUGE hottub on the far left.

You just SWIM up to this place, and you can sit on a stool in the water, and they give you whatever you want to drink! I like strawberry slushies.

After my nap, I swam a little more in the baby pool with some other kids while my brother was still sleeping.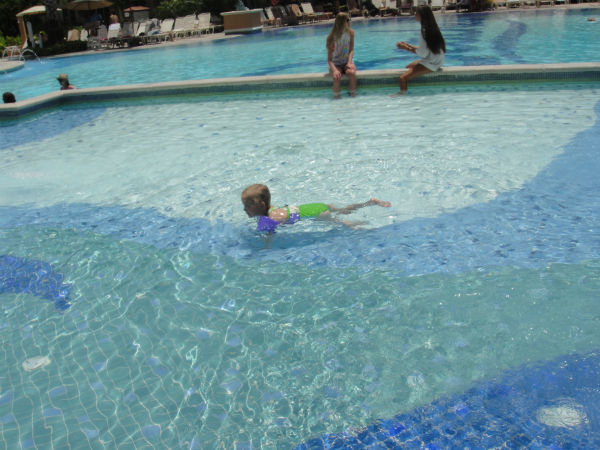 Then it was time for my Gigi and the rest of our family to get here! I am SO excited to show Ubbah (he's my uncle) and Mammaw where Big Bird is!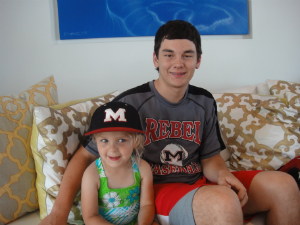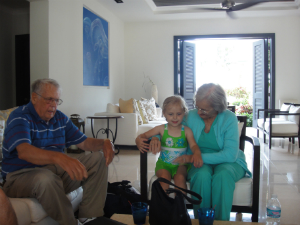 While they were unpacking, my brother and I got Tatoos! I got to pick mine out. It is a mermaid.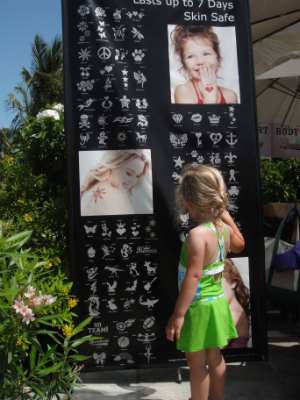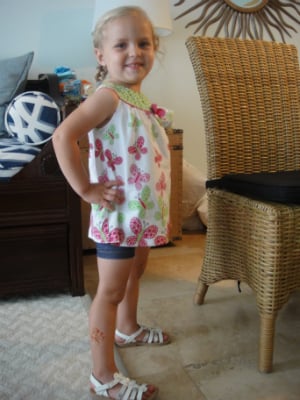 My brother is tough like Daddy.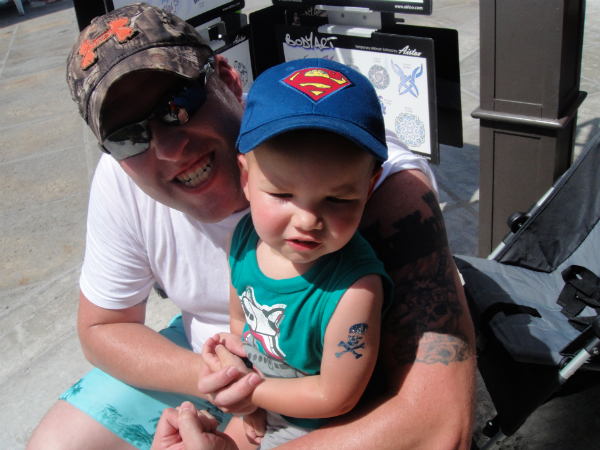 We ate a yummy dinner with all of the family, and then we went to Big Bird's Beach party!! It was SO much fun! We got to see ALL of the Sesame Street friends. We dance and sang. It was pretty much the most fun night ever.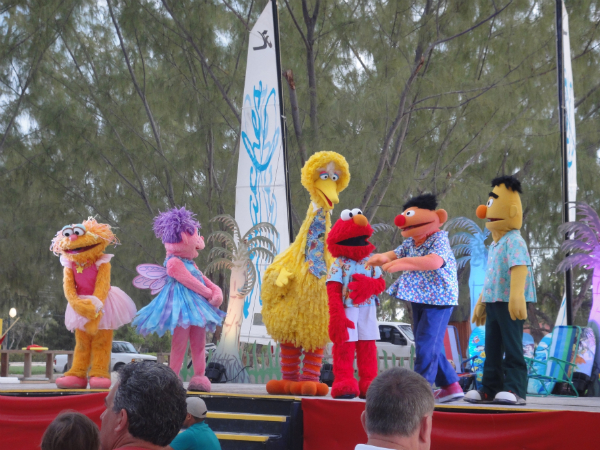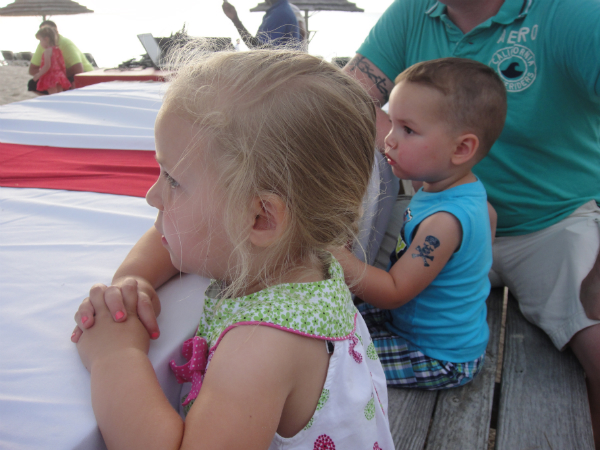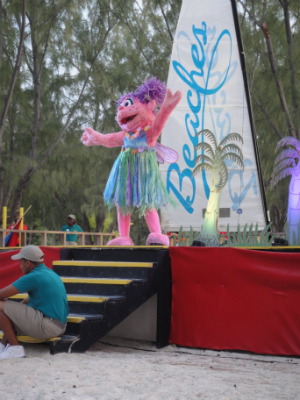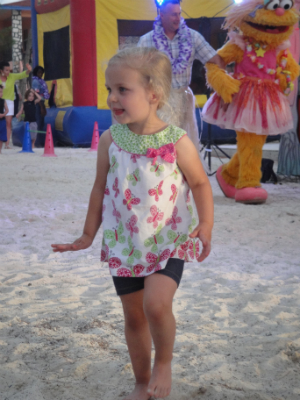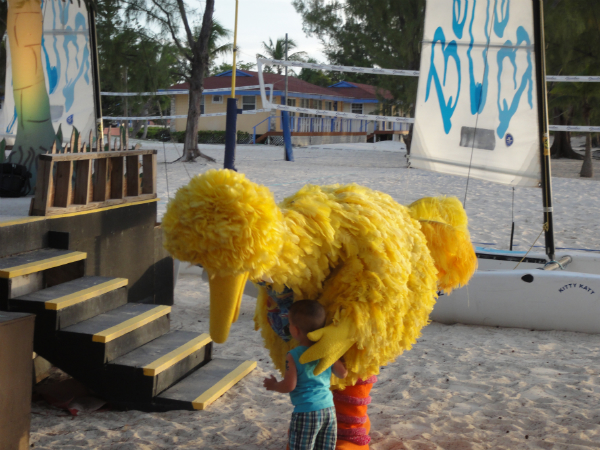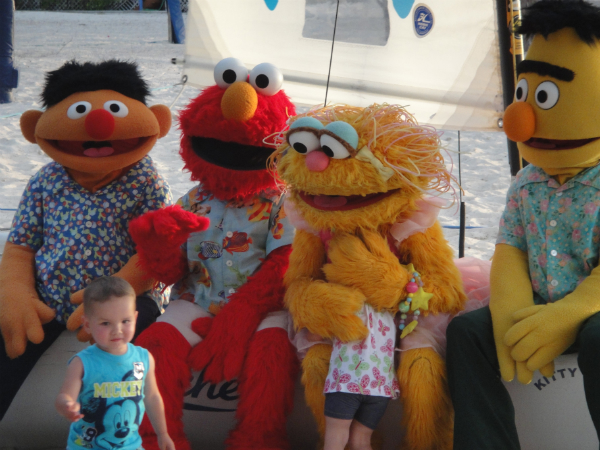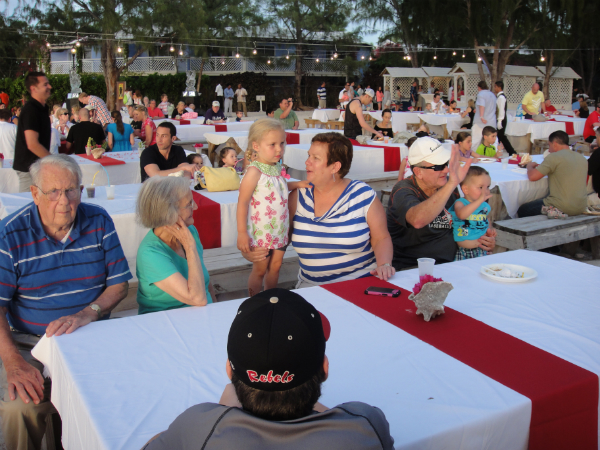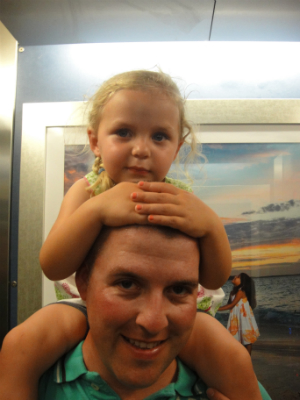 I was so sleepy after today. My Daddy carried me back to the room. I can't WAIT to see what we're going to do tomorrow. I want to swim in the ocean. And bake cookies with Cookie Monster. He's going to teach me. I'll tell you all about it.
If you want to come visit Big Bird, you can just push that button below to contact my Mommy and my Gigi and find out how.
Goodnight!!
Don't miss part 2 of our family adventure!