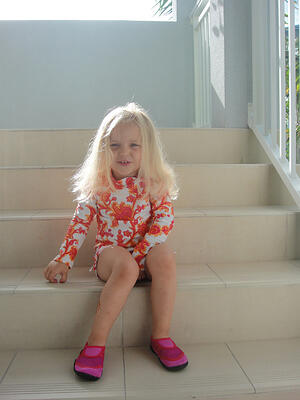 Hi! I'm The Sand Girl. My Mommy and my Gigi are The Sand Ladies. I'm 3 years old. My brother and I are on vacation at Beaches Turks and Caicos. This is a really special vacation because my mommy and my daddy, my uncle Ubbah, my grandparents Gigi and Popey, AND my great-grandparented Mammaw and Pawpaw are ALL here! We are all having so much fun here.
And I have a BIG surprise to tell you!!
The beach here is SO beautiful! I love playing on the beach with my brother. We move the sand. And I take buckets of seawater and seashells up to my Mammaw in the shade.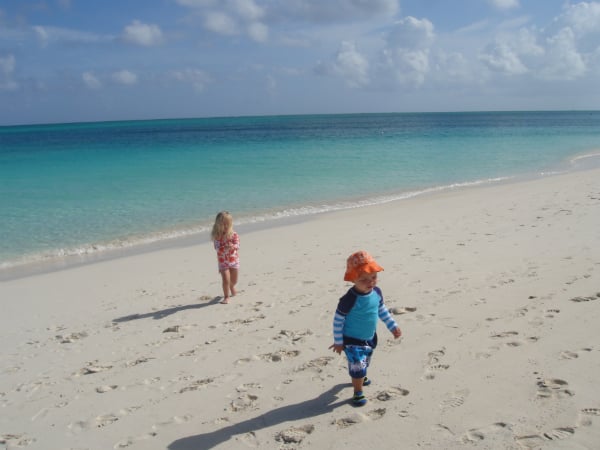 Our room is in the brand new Key West Village. My Mommy says it is her favorite.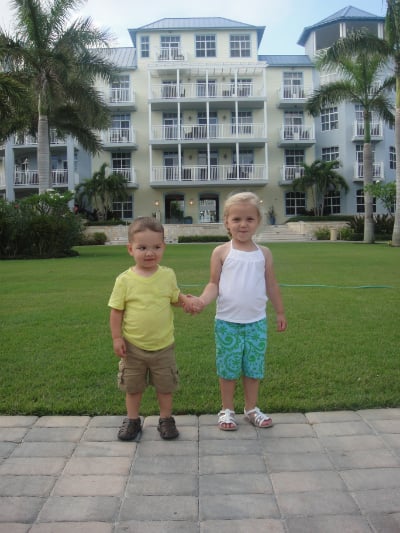 Davion, our Butler, helps us get all the toys and stuff to the beach. I love talking to him.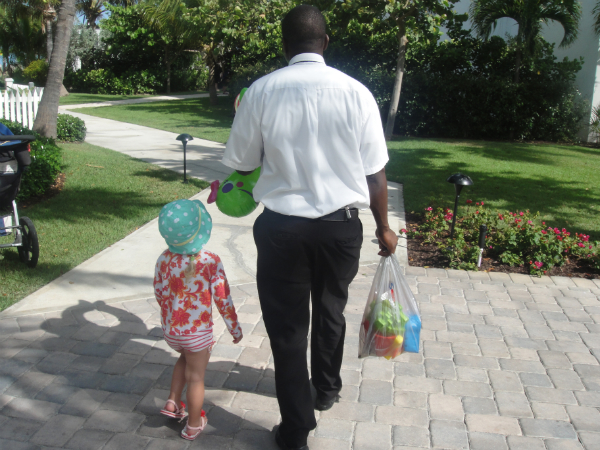 The beach there is really big and there aren't a lot of people around.

This is the beach right beside it in the Italian Village.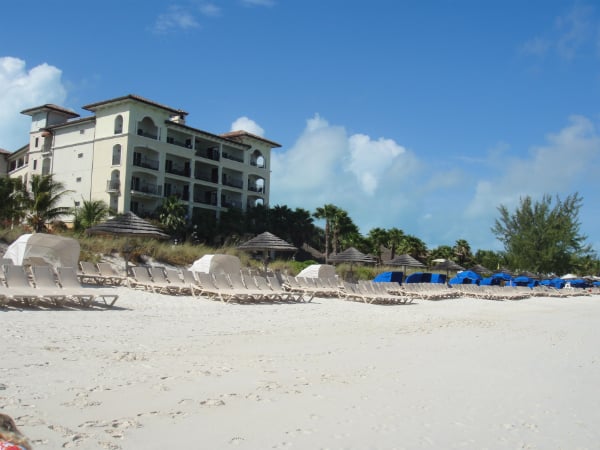 Mommy swims while we play.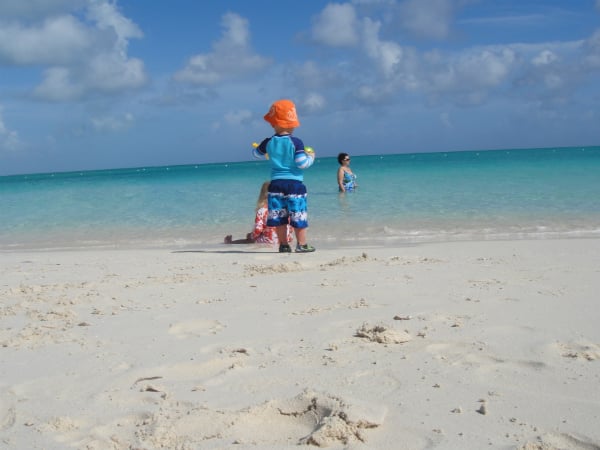 Sometimes I swim with Daddy.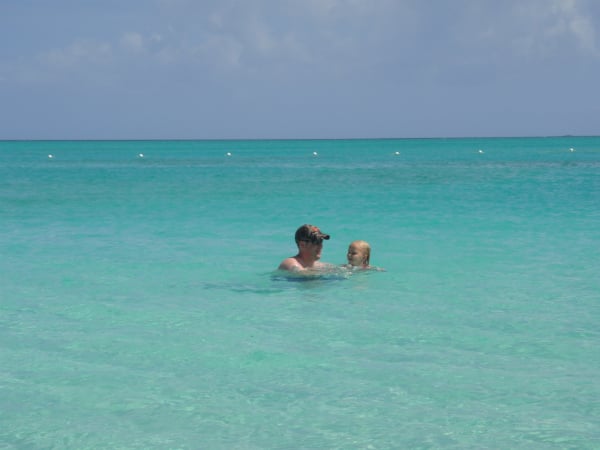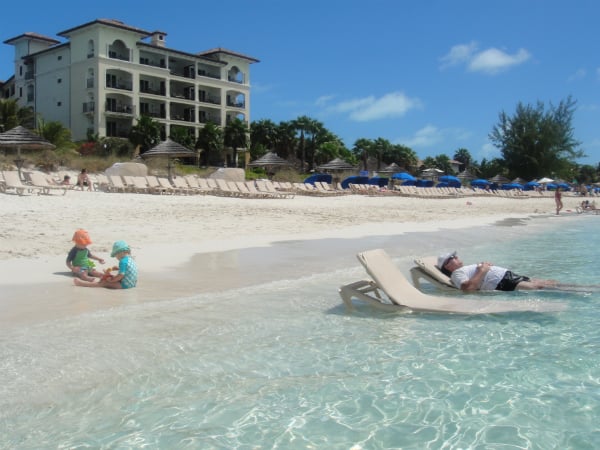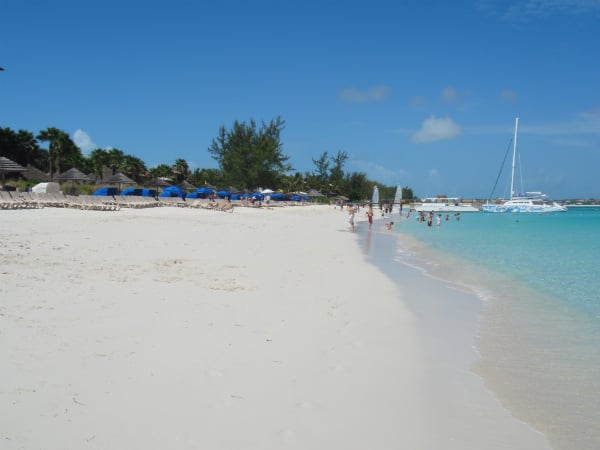 After we play on the beach all morning, I sure am glad our butler Davion has saved us a cabana by the pool!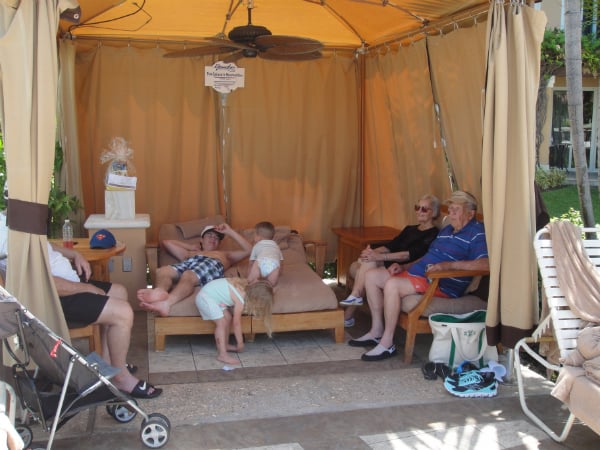 I'm telling you. This is the best napping spot ever!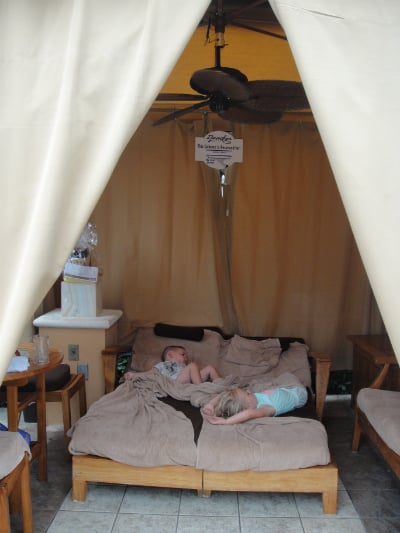 And guess what!! We got to bake cookies with Cookie Monster!!!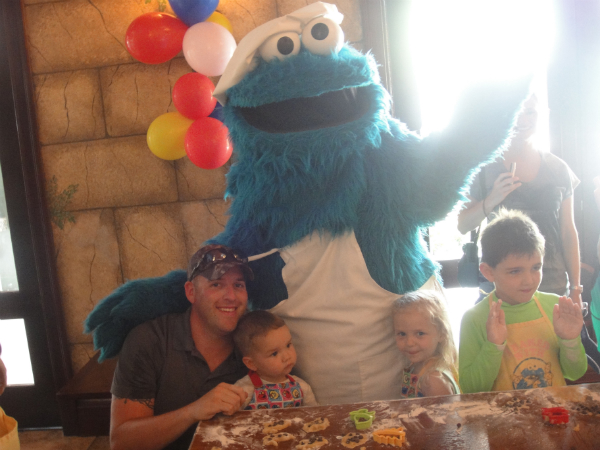 I love Cookie Monster! He was REALLY big!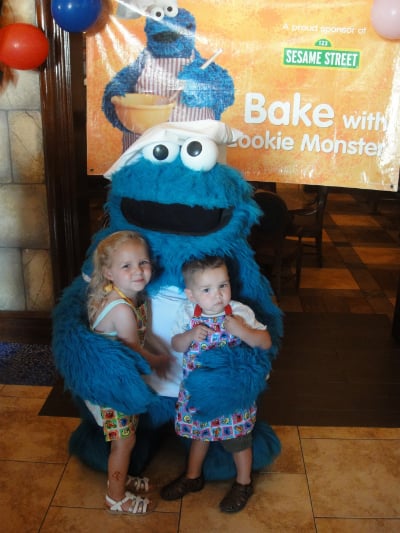 We've also been playing at the water park.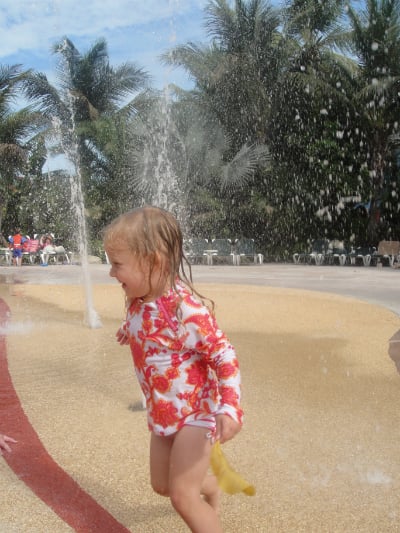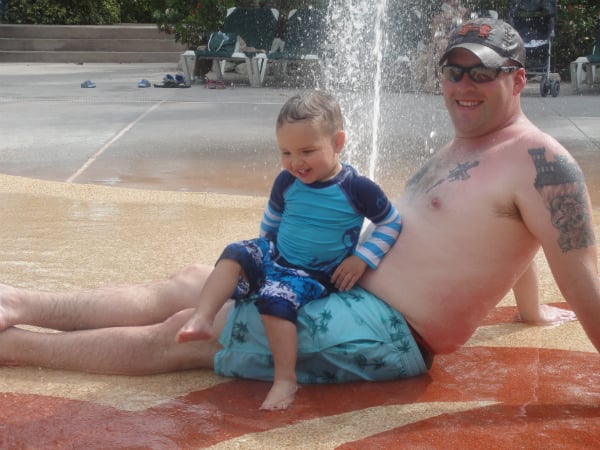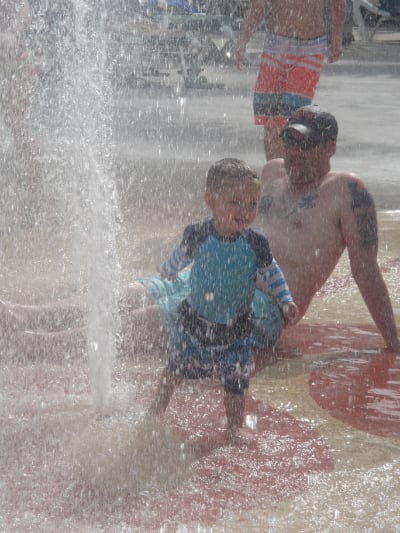 And eating icecream at Bobby D's. My Pawpaw loves icecream! and so do I...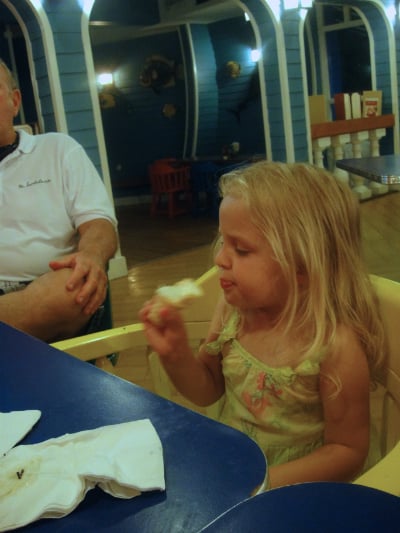 The french toast at Bayside in the Key West Village is my favorite, though.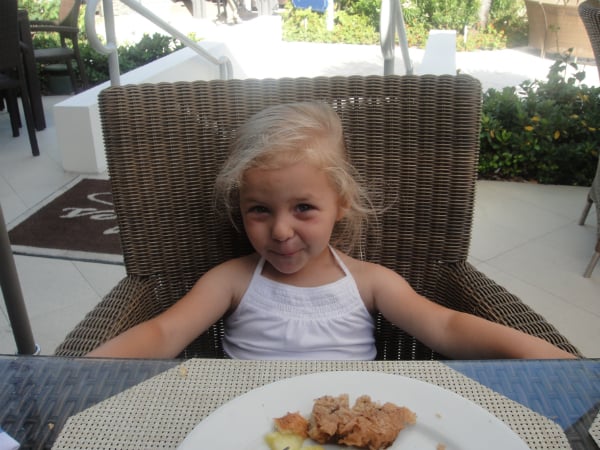 Can you believe how beautiful it is here? I like to look at the ocean after breakfast.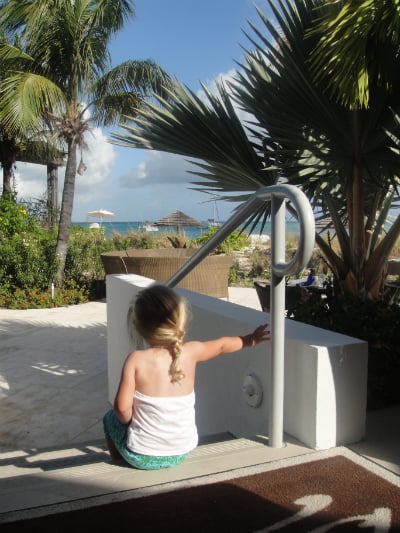 Look who we ran into on the way to the water park yesterday! I love Big Bird!!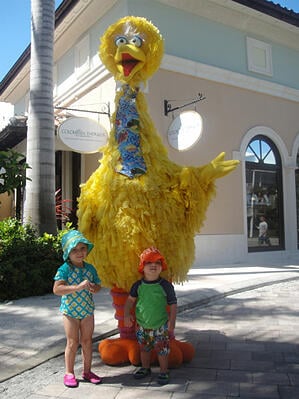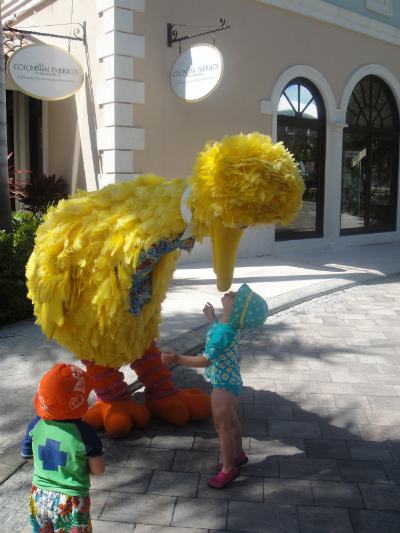 My Mommy told Davion the Butler that my birthday was 2 weeks ago and my brother's birthday is next month. Look what he surprised us with yesterday! A birthday party lunch with my whole family!!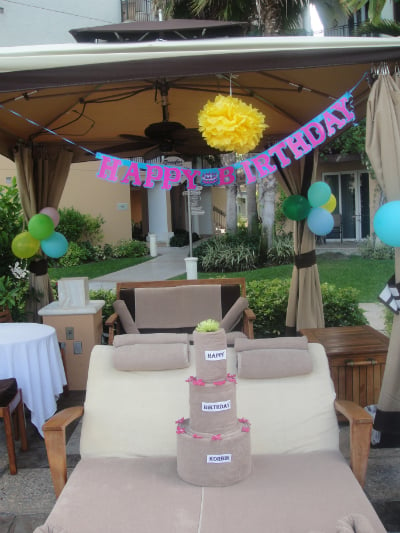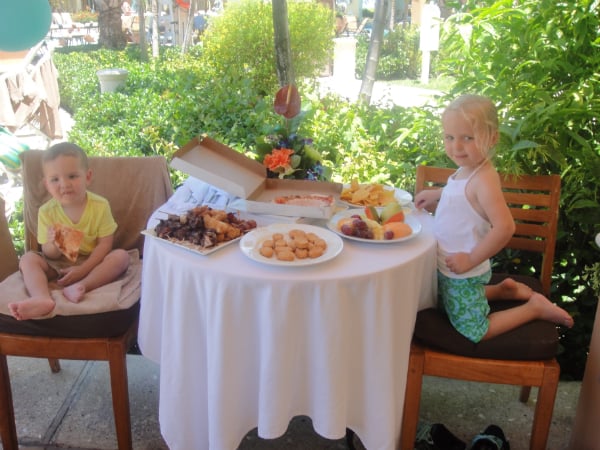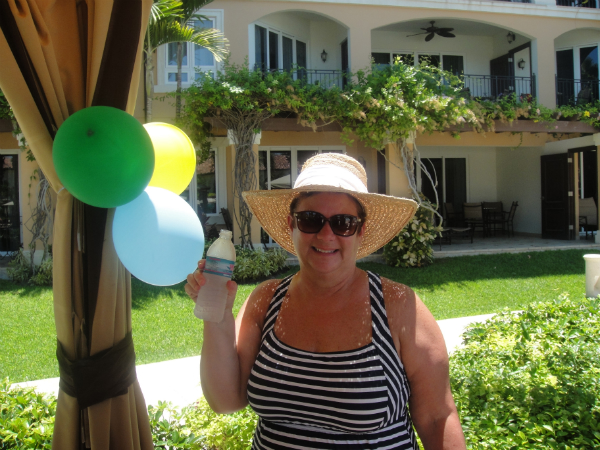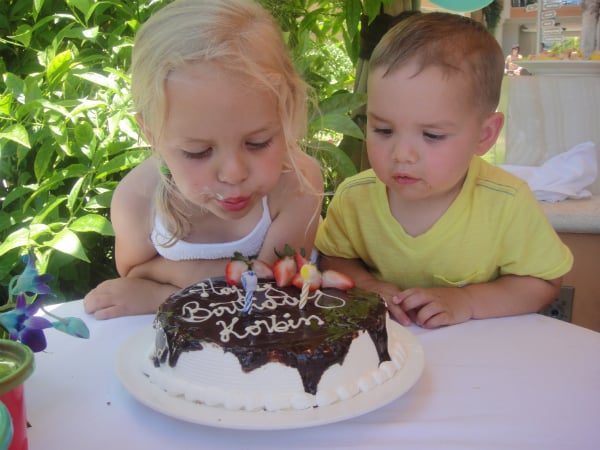 THIS was a VERY YUMMY birthday cake!!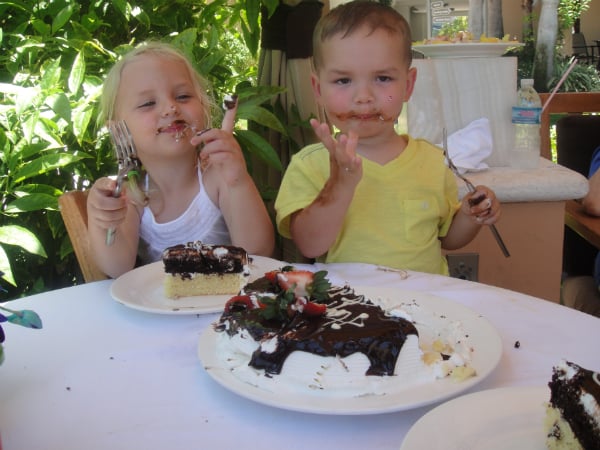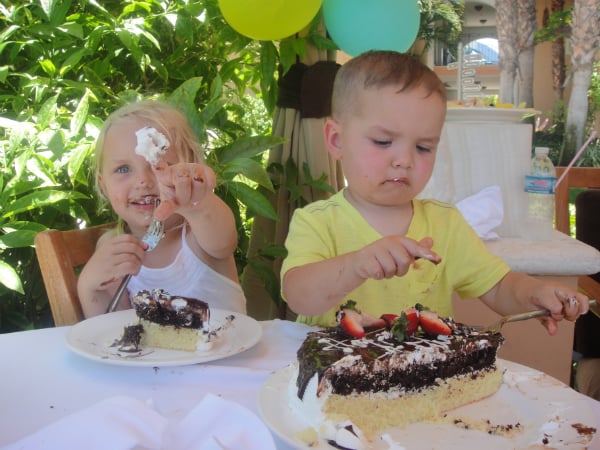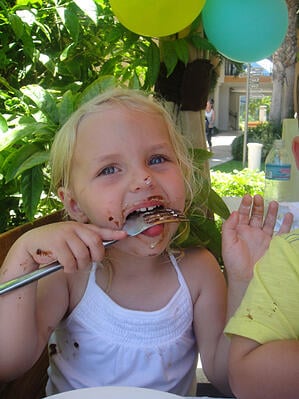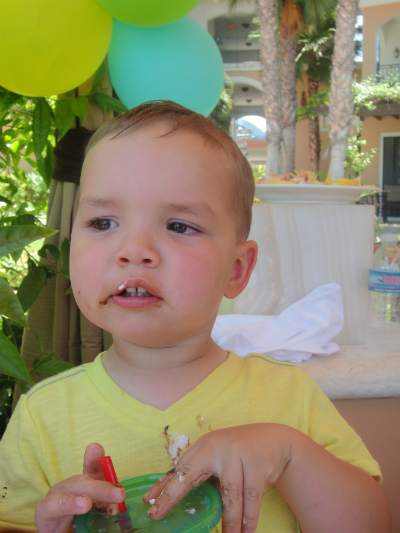 My brother wanted to save it. What a fun morning! We were so tired.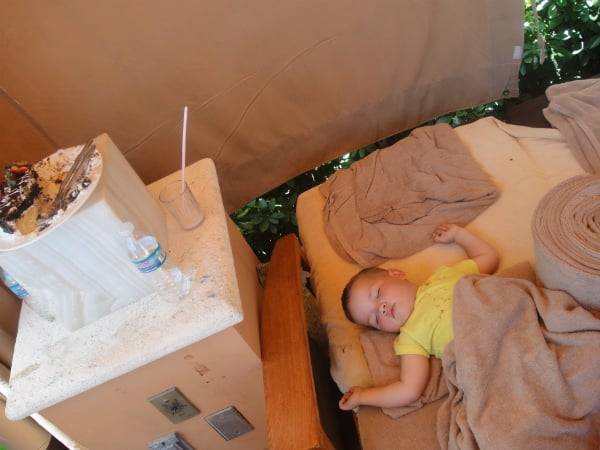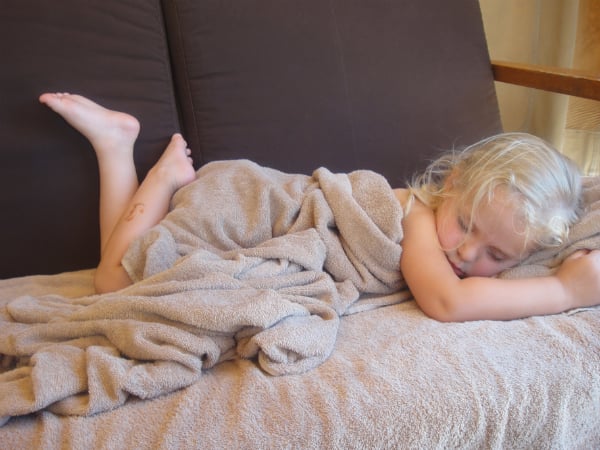 My Mommy told me that Zoe and The Count came by while we were sleeping.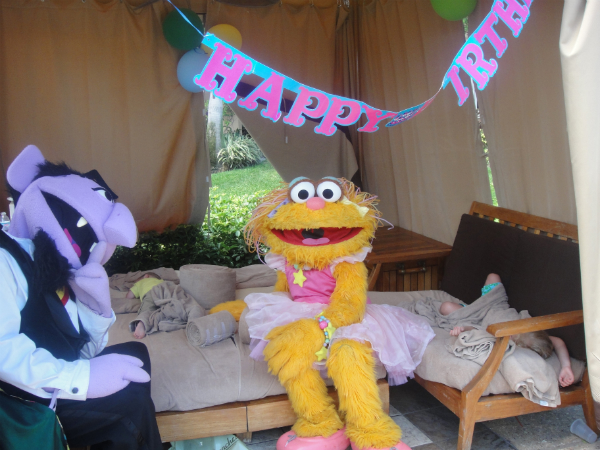 My Daddy is so silly.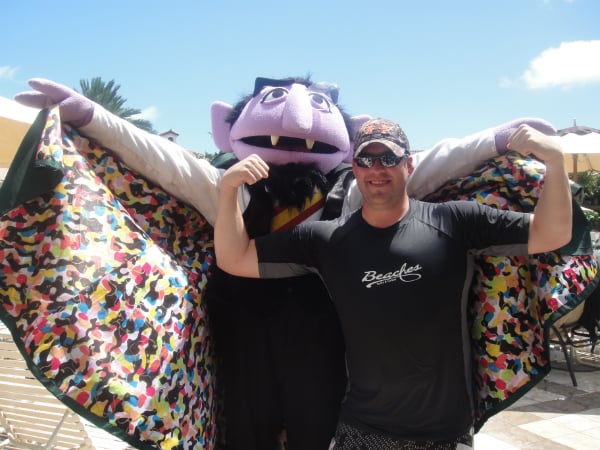 My Mommy and Daddy got to have a special dinner just for them while my brother and I were hanging out at the Sesame Kids Camp. We got to have a pajama party with some Sesame friends!!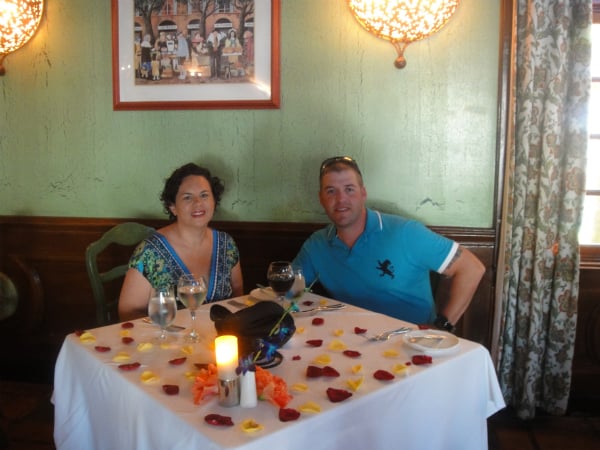 That's our other butler, Randy. He is always so helpful to my Mommy.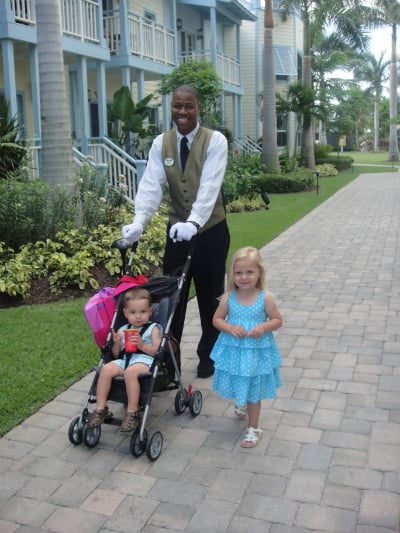 OK. This is the BIG, BIG, BIG surprise!! Last night ELMO came to read us a bedtime story and he tucked us in before bed!!! Can you believe it?! ELMO!!!! And we brought my brother an elmo doll to have. He brought me Abby. Because he knows I love Abby.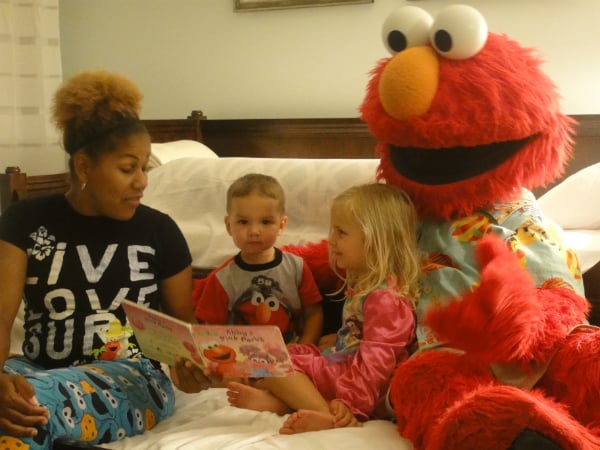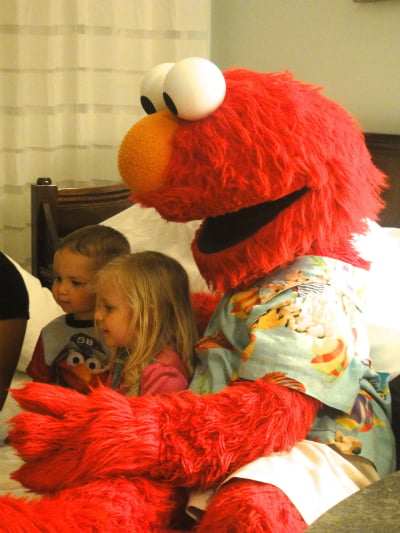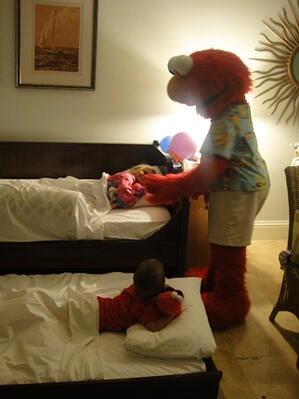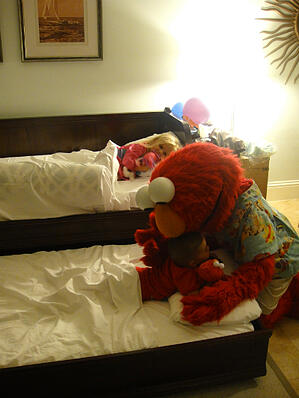 Did you see part 1 of my post?
If you want to bring your family to play on this beach and visit with Elmo, you can just push that button below to contact my Mommy and my Gigi and find out how. Be sure to as them about Personal Butler Service and to schedule a bedtime story with your favorite Sesame friend!