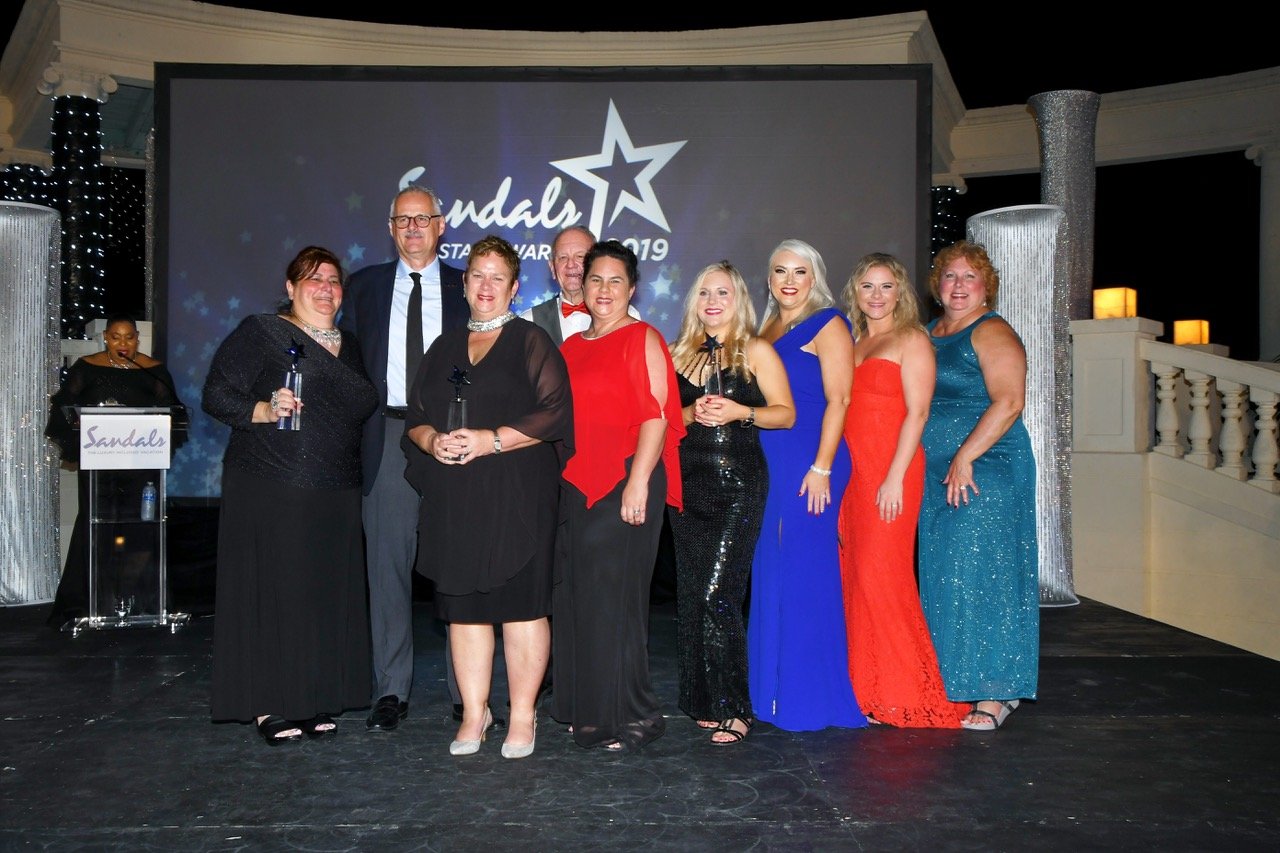 Sandals Resorts International, voted World's Leading All-Inclusive Company for 24 consecutive years, has recognized The Sand Lady from Royal Travel for outstanding achievement at the 18th annual Sandals Travel Agency Recognition (S.T.A.R) Awards held December 9th at Beaches Turks and Caicos resort.
This prestigious event honoring travel agencies from across the U.S., Canada, the U.K. and Latin America awards top travel agencies for not only their exemplary sales performance and marketing expertise but for their commitment to using their extensive product knowledge of the world's best Luxury Included® resorts in creating dream vacations for their clients.
The Sand Lady from Royal Travel's awards included:
Top Sandals Agency - USA
Top 10 Travel Agencies - Worldwide
Top Butler Elite Agency - USA
Top Club Sandals Agency - USA
Best of the Best Agency
Several of The Sand Lady's agents received individual recognition for their sincere commitment to and knowledge of the Sandals Resorts brand. As a result of their hard work and dedication to the resort brand throughout the years, Chairman's Royal Club members have proved themselves to be among the best Sandals agents with this notable invitation. The Sand Lady agents who have the distinct honor of being invited into this elite Chairman's Royal Club for 2020 include:
Robbie Phillips - 9th consecutive year
Tara Meadows - 4th consecutive year
Leslie Haden
Whether planning a destination wedding, honeymoon, romantic getaway or a family vacation The Sand Lady has all the latest information on features and amenities at Sandals and Beaches Resorts. Our services are offered at no additional cost to you. The resorts pay us, so you don't have to.
The Sand Lady specializes in destination weddings, honeymoons, family vacations, and getaways. If you have any questions about the Sandals or Beaches resorts or of you would like to speak with one of our agents about planning your trip, please click below to contact us: