If the romantic honeymoon suite you have dreamed of includes your own private pool, here are 5 suites at are sure to wow. The privacy of your own plunge pool provides the ultimate relaxation and reconnection time with your significant other. Whether this is your first honeymoon or your 25th, you deserve a honeymoon suite!
The Romeo & Juliet Sanctuary Villa Suite at Sandals Grande Riviera (Ocho Rios, Jamaica)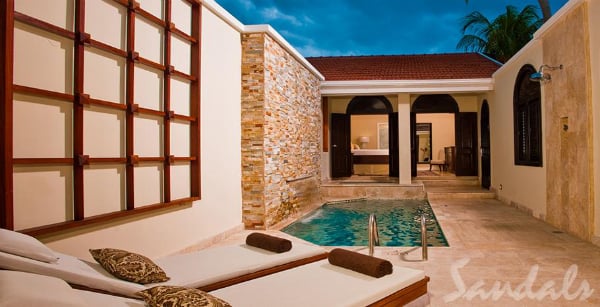 This is probably the best value of all Sandals Resort's LoveNest suites. This suite has two separate indoor areas divided by a walled courtyard area. In the outdoor courtyard area, you have your own private plunge pool, sun chairs, outdoor shower and hut tub.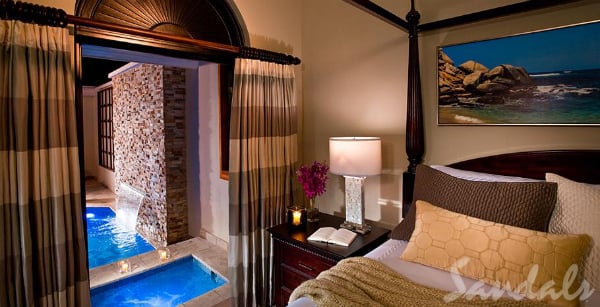 On one end of the courtyard is the entrance to the bedroom with king size, four-poster bed.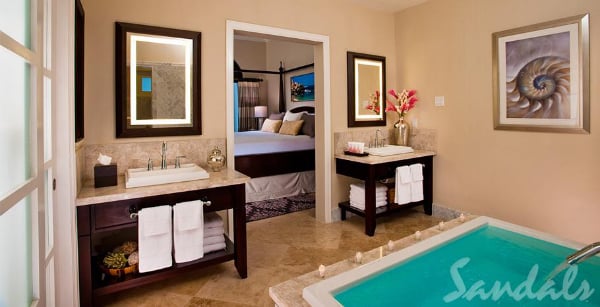 The bedroom leads to the immaculate bathroom with two vanities, closet, large soaking tub, tilled walk-in shower and separate water closet.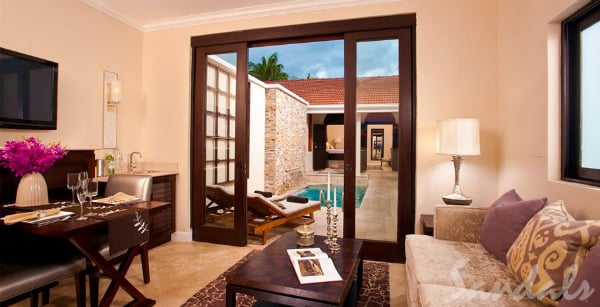 On the other end of the courtyard is the sliding glass doors that lead to a large sitting area, dining set and fully-stocked wet bar.
The Mediterranean Villa Suite with Private Pool sanctuary at Sandals Grande Antigua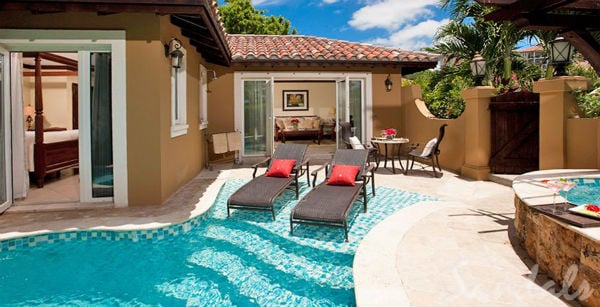 Sandals Grande Antigua is voted "World's Most Romantic Resort" year after year for good reason. The long, beautiful white sand beach, gorgeous blue ocean and chic marble and fountains of the Mediterranean village set the mood for romance. This suite is the ultimate luxury for two people in love.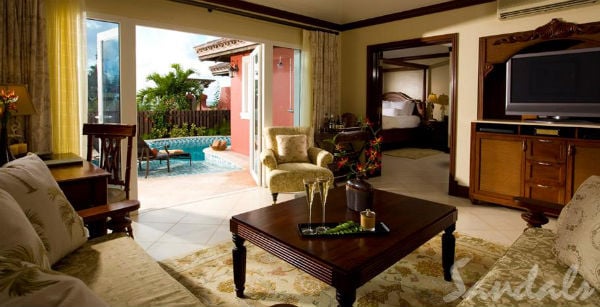 The living room, which is furnished with a sofa, a love seat and a writing desk, and wet bar area looks out onto the pool deck. Both the bedroom and living room are equipped with large flat screen TVs (42"). This villa offers total romantic seclusion.
The bedroom is furnished with a four-poster, king-size bed and sits just steps from the poolside.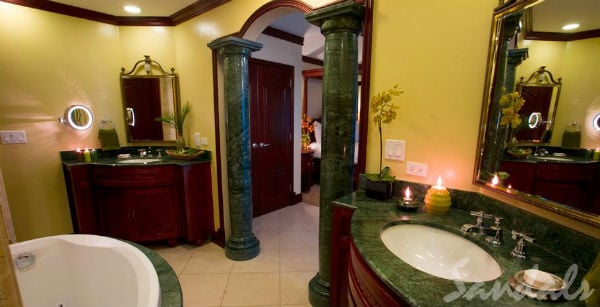 The bathroom has twin wash basins, a roman whirlpool tub and a separate walk in overhead "rain" shower.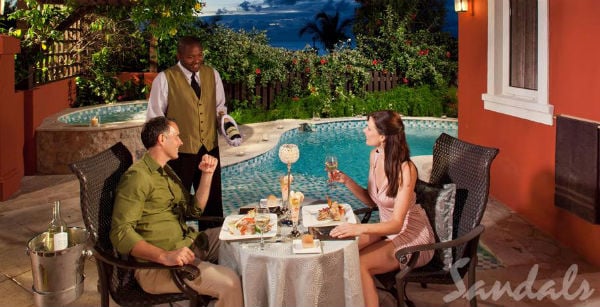 As with all Sandals LoveNest suites, 24 hour room service and Sandals exclusive Personal Butler Service is included with this suite. You can enjoy a romantic candlelight dinner on your private patio anytime.
The Millionaire Suite at Sandals Negril (Negril, Jamaica)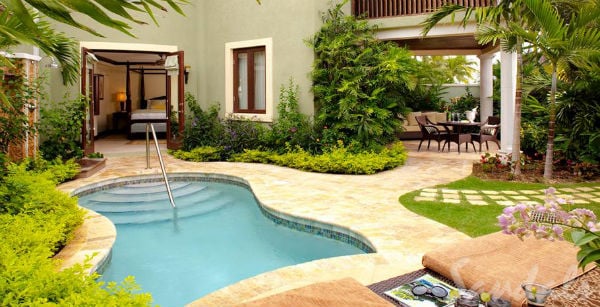 Negril is the Capitol of Casual. The sunset is so amazing every night that, when you return from your trip and review your pictures, you'll wonder how you could have taken THAT many pictures of the sunset. (Personal experience!) The Millionaire suite at Sandals Negril is extremely private. The courtyard area is surrounded by a high wall and situated in a very quiet area of the resort.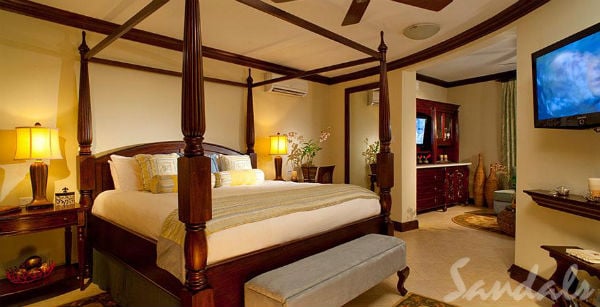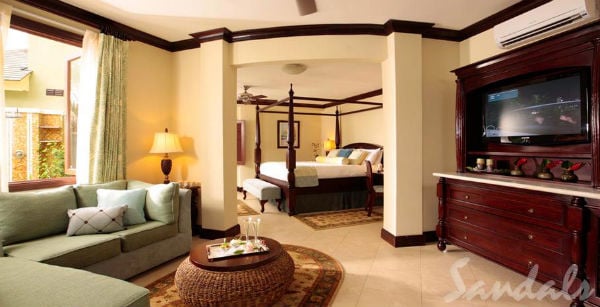 The bedroom and living room areas are both spacious and comfortable with beautiful views of the landscaped garden area.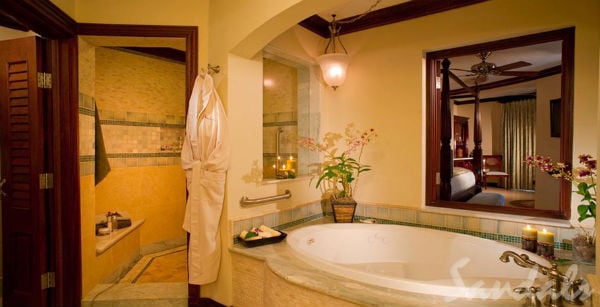 The luxurious bathroom features double vanities, a walk-in shower and a whirlpool tub.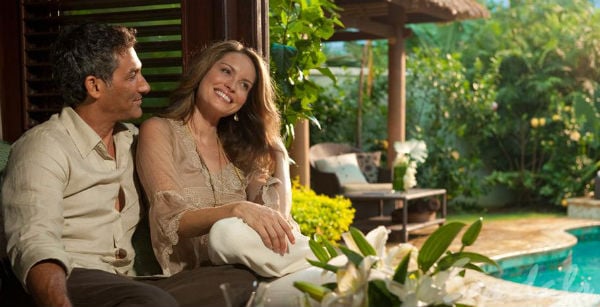 This is the perfect suite and resort for a couple that wants an authentic Caribbean escape with plenty of time spent enjoying the views of the Caribbean together. The suite opens up to a lush private garden which includes a plunge pool and miniature waterfall, and an outdoor shower with a private wall to ensure intimacy.
The Skypool Suite at Sandals LaSource (Grenada)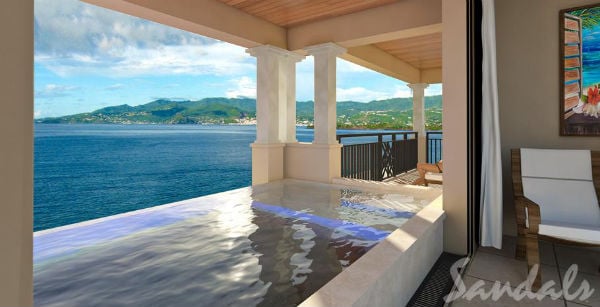 Sandals LaSource is a brand new resort that just opened in December 2013. This resort has the best of everything Sandals has to offer - all in one location. And then some... Sandals is pioneering a new concept to suites with private pools: The Skypool. These suites are located on the third, fourth and fifth floors of oceanfront buildings. Relax in your private plunge pool with a view of the ocean.
These two-room suites feature a large bedroom with access to the skypool and a living room with a large veranda, two lounge chairs, dining area and tranquil soaking tub.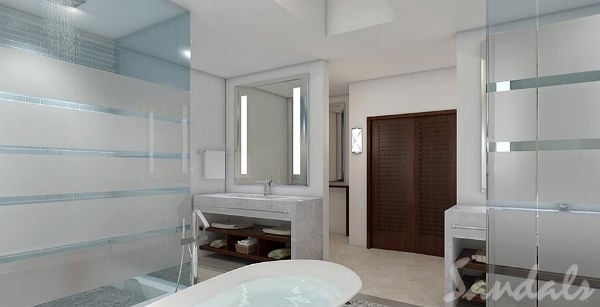 The bathrooms in these suites equal the drama of the rest of the space. The bathroom includes two Carrera marble vanities with backlit mirrors, Kohler claw footed tub, separate frosted glass shower and a frosted glass water closet.
The South Seas Millionaire Suite at Sandals LaSource (Grenada)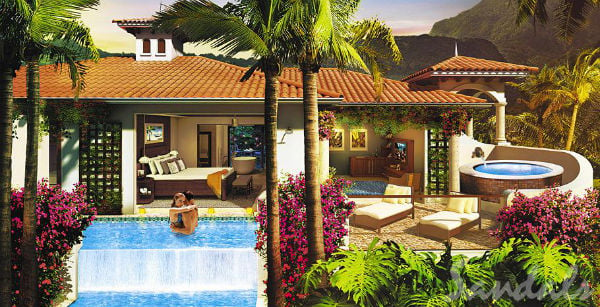 Entering the suite through the porte cochere, you will find a full living room with a wet bar and dining table.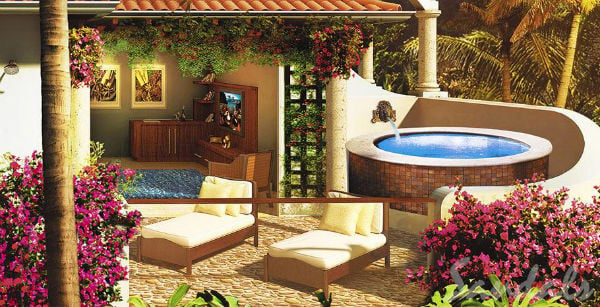 The living room opens up to a trellised veranda with soaking tub, double chaise lounges, and exterior dining.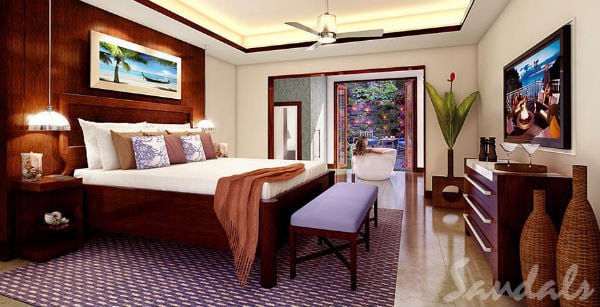 The luxurious bedroom boasts a king size bed and large flat screen TV.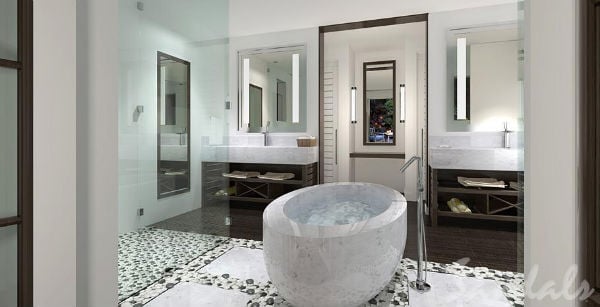 The bathroom includes two Carrera marble vanities with backlit mirrors, freestanding soaking tub carved out of solid stone, frosted glass shower, and water closet. It also opens up to a private grotto carved out of the mountains with an outdoor shower. The flooring is Turkish ivory patika travertine natural stone with accents of pebble and porcelain planks from Italy.
The bedroom opens up to a private plunge pool with an infinity edge.
Did you see something you liked? Request your complimentary consultation for a personalized quote: