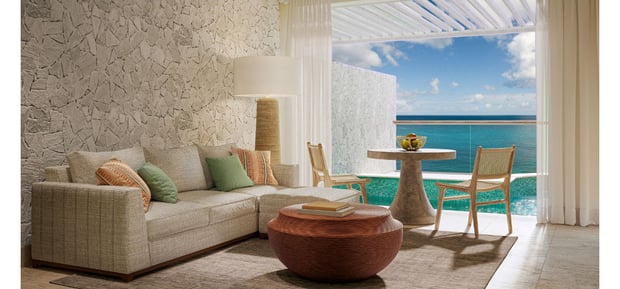 Sandals Regency La Toc
Oceanfront Two- Story One Bedroom Butler Villa with Private Pool - Room Category B2P
Set 50 feet above the sea, these two-story Bluff Villas offer majestic views of the ocean. On the top floor, you'll find a spacious modern bedroom complete with luxury bathroom. Enjoy the ocean views lounging from your ground floor patio or take a refreshing dip in your private pool. One of our most special renovations yet.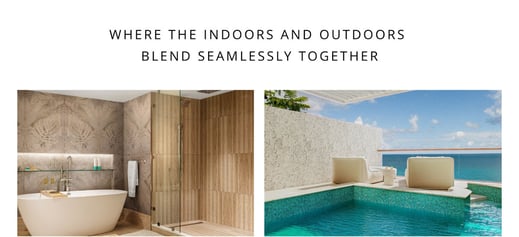 Ask us for the best - Deal Right Now FREE CUSTOM QUOTE
Room Deposit- Only $49pp
Why Choose this Resort?
Set on the breathtaking 220-acre La Toc Estate, Sandals Regency La Toc truly exudes beauty from every gorgeous angle. With its lush tropical scenery and rolling fairways at the challenging executive-style golf course onsite, it truly represents the utmost in luxury accommodations including the prestigious Sunset Oceanview Bluff Village, an exclusive resort within a resort. Known as the "Emerald of the Caribbean" because of its sparkling emerald waters, Sandals Regency La Toc hugs a magnificent half-mile, crescent-shaped beach. Indulge in nine 5-Star Global Gourmet® restaurants and 8 bars. Best of all, with Sandals exclusive Stay at 1, Play at 3 exchange program in Saint Lucia, you can enjoy a total of 27 restaurants and limitless amenities, making this all-inclusive resort the sparkling jewel in all the islands.
Complimentary vacation consultation with The Sand Lady: Start Planning
What is included with Butler Service