The Internet is not always your best option when it comes to booking your vacation. Find out when to call a travel agent... and why to call me.
This could seem like a shameless plug, but rest assured, your level of knowledge on this topic is mutually beneficial to you and to me. In the age of doing everything online, there are times when working with a travel agent can save you money, time, stress and drama.
Use a Travel Agent when the stakes are high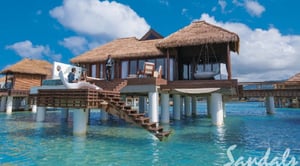 Whether you are planning your honeymoon, a big anniversary trip, renewal of vows, or really any trip that you consider to be a significant financial investment, working with a professional can give you peace of mind. The Sand Lady is a division of Royal Travel, a full-service travel agency. We have been a family-owned, family-run, local business in Maryville, TN for over 20 years. Our name IS our business. Each of our agents is highly motivated to provide exceptional customer service. "My goal with every client, no matter the type of travel or size of package, is for you to return from your trip so excited and impressed that you tell all of your friends to call me," says The Sand Lady Robbie. The Sand Lady consistently receives excellent client reviews. There is never any cost to you for our services. This is not true of all travel agencies. The resorts train me and compensate me for the service I provide, and we guarantee you will not find a better price on a Sandals or Beaches Resorts package.
Use a Travel Agent when you are unfamiliar with the destination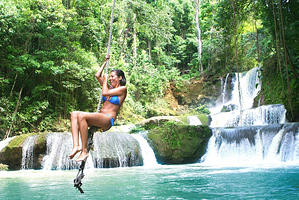 We spend weeks every year visiting the properties and destinations that we sell. I only recommend resorts that I have personally visited, and I maintain a personal relationship with the staff on resort. I expect that my clients will be treated as VIPs. I have stayed in or walked through the rooms I book. I have eaten in the restaurants, and I'll share with you my favorite drink from the bar. Since there is no cost to you to use my expertise, why wouldn't you let me customize your vacation and handle all of the details for you?
Use a Travel Agent when you are traveling with a group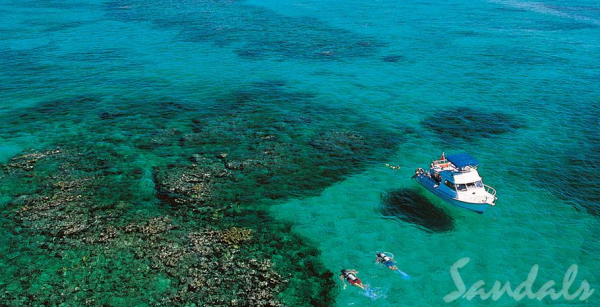 I specialize in family reunions, golf groups and destination wedding groups, but I'll plan a trip for any type of group. I will do as much of the organizing as you let me do. First, I work with you to determine the destination and travel dates. Then you can invite the group, give them my contact information, and I will take care of customizing each individual's travel details. Many times, if the group is more than 5 rooms, I can get the group leader special perks or discounts.
If you do get in a bind, you have a well-connected friend.
In life, sometimes things don't go as planned! In the past 6 months, I have worked with my client's resort to extend their honeymoon at the last minute and no charge to them when their airline stranded them in Miami for 2 days. I have fixed problems with reservations that clients booked themselves online before calling me. (Although I love playing the hero, save yourself the tears and just let me book it the first time around!)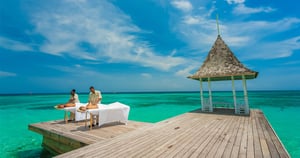 I have also advised countess clients when changing their travel dates by 1-2 days or "upgrading" their room to a nicer category would actually save them hundreds of dollars. I look at the promotions available on a daily (ok, hourly) basis, and I know how to combine promotions to get you the best deal.
You don't need a Travel Agent if:
You are only booking a flight - When you are headed to a friend's wedding or visiting your grandmother and all you need to purchase is your flights, it is generally just as simple and about the same price to book it yourself.

You want to use your miles - The airlines and credit card companies will not allow me to redeem your rewards for you. "If you are booking a package such as an all inclusive getaway in the Caribbean, while I can include flights with your package, if you prefer to use your miles to book flights, I can advise you on schedules and you can book the flights separately. Just let me know about your needs," says The Sand Lady Carlie.

You are using a timeshare - Timeshare companies manage their own timeshares. Travel agents do not book timeshares. Our agency generally does not book private home rentals except for a few very special properties in the Caribbean.

You are dead-set on a super cheap 3-4 night cruise with a discount cruise line - You know which one I'm talking about. I'm not saying don't call me if you're considering this option. I talk to at least one person every week who doesn't realize the costs involved with cruising outside of the upfront advertised price. Most of them end up booking an all-inclusive resort with me, and they come back thanking me!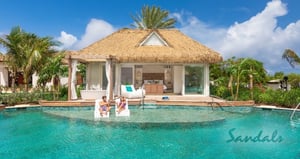 The bottom line is, no matter what type of travel you are planning, you want your trip to be as relaxed and stress-free as possible. Using a travel agent may be the key. Since there is no cost to you for my service, I can't think of a reason why you wouldn't let me handle it for you!
If you are planning a honeymoon, love to hear from you!
If you're ready to get started, click below to contact me!