Sandals and Beaches Resorts is hosting the 9th Annual Travel Agent Golf Tournament September 21-25, 2011 at the Sandals Golf & Country Club in Ocho Rios, Jamaica.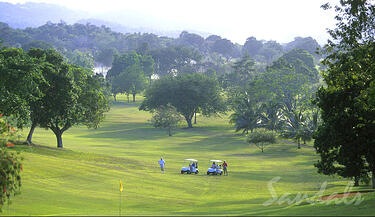 As a Preferred Sandals Specialist, I was honored to be invited to play in this exclusive tournament... but The Sandals Lady is not much of a golfer. So I sent The Sandals "Dude" (Mike). Lucky guy! He'll be spending 5 days at Jamaica's newest resort, Sandals Grande Riviera Beach & Villa Golf Resort. Yeah... I'm sure he'll be hanging out under one of those chic white cabanas at the all-new Riviera Beach Club after playing a round at one of the finest golf clubs in the Caribbean. Did you kow that when you stay at the Sandals Grande Riviera, golf is included?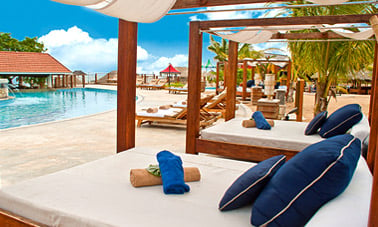 If an all inclusive Caribbean golf getaway at Jamaica's most exclusive beach club sounds like your perfect vacation, contact me today!